Order Ready
Jul 31 - Aug 01
Best Gaming Monitors Deals

Discover top-quality gaming monitors at budget-friendly prices. Unleash immersive gameplay and stunning visuals without breaking the bank.

Affordable Gaming Monitors
Explore our collection of top-tier gaming monitors. Don't settle for less. Visit our store and get the ultimate gaming experience!

Gaming Monitor at Low Price
Find the perfect gaming monitor at the right price. Elevate your gaming with high-performance displays that won't strain your wallet.

Best Price of Gaming Monitors
Get the best bang for your buck! Explore our range of affordable gaming monitors for an epic gaming experience. Shop now and save!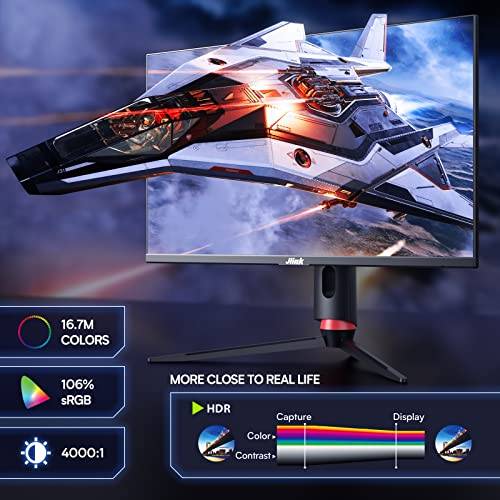 Are you ready to take your gaming experience to the next level?
Look no further than Jlink Gaming Monitors! Our unbeatable value and top-tier performance will immerse you in stunning visuals and lag-free gameplay. Upgrade your gaming setup today and dominate the virtual battlefield. Limited stock available!
Level Up Your Gameplay, more details, more colors!
At Jlink, we believe that budget-friendly options should never compromise on quality. That's why our Gaming Monitor Deals are here to offer you the best of both worlds. Get the performance you need at a price you'll love. Don't miss out on these amazing deals. Shop now and discover the perfect monitor for your gaming needs!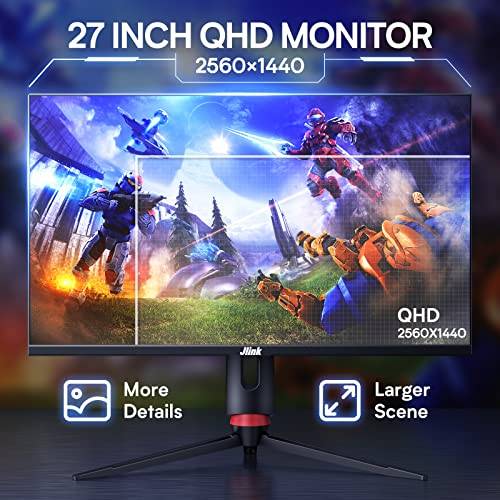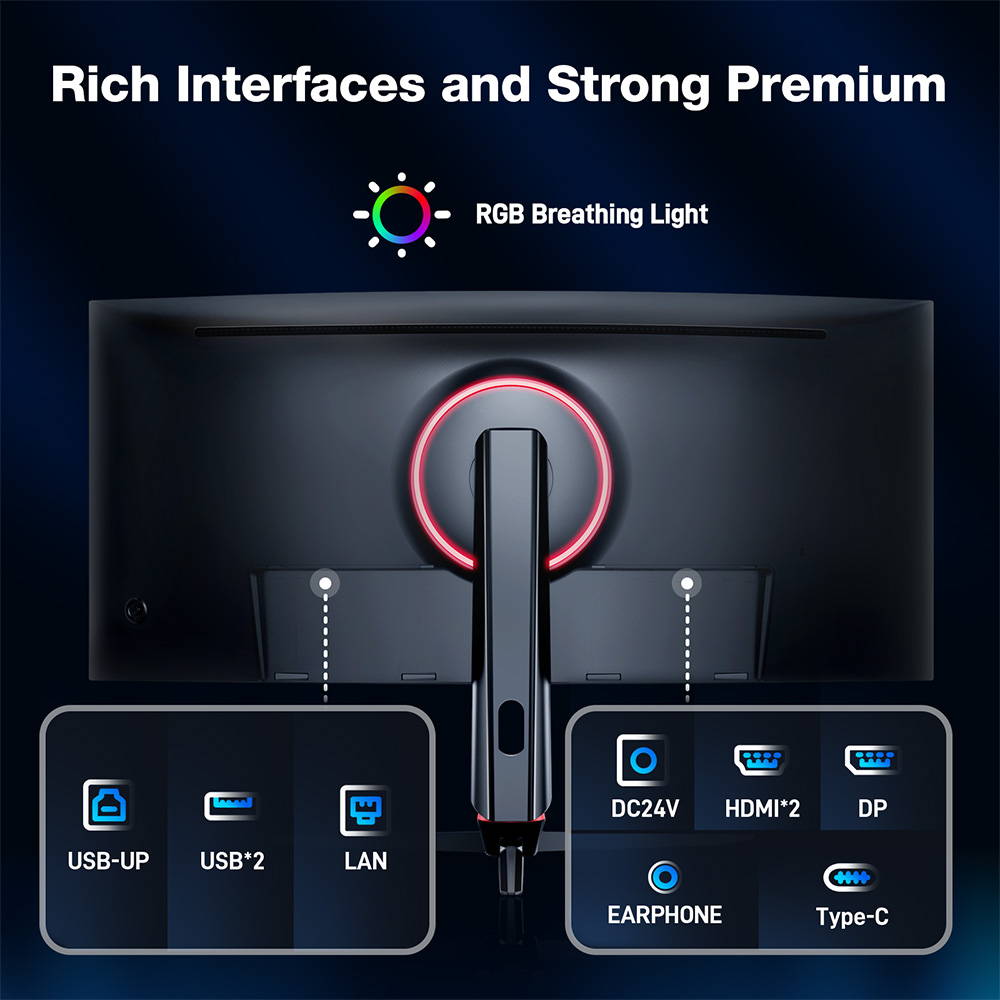 Unlock the full potential of your gaming experience without breaking the bank. Jlink offers affordable gaming monitors that deliver immersive gameplay and incredible value. Experience every detail, every move, and every victory with our budget-friendly options. Visit our online store now and find the gaming monitor that fits your style and budget!
Immerse Yourself in the Extraordinary
Get ready to immerse yourself in an extraordinary gaming experience with Jlink Monitors. Our monitors feature a 1500R curvature and a 34-inch screen size, offering stunning panoramic views for work and play. With a color gamut of 128% sRGB and 96% DCL-P3, you'll enjoy a wider color range and higher contrast ratio than most conventional monitors. The 144Hz refresh rate and 1ms response time ensure smoother gameplay, reducing image distortion and improving overall picture quality. Take advantage of features like FreeSync Premium and "game aim assist" for a competitive edge. Connect multiple devices with the wide range of connectivity options available. The adjustable tilt, lift, pivot, and swivel options provide a comfortable and personalized viewing experience. Plus, the breathing light on the back adds a touch of atmosphere to enhance your gaming setup.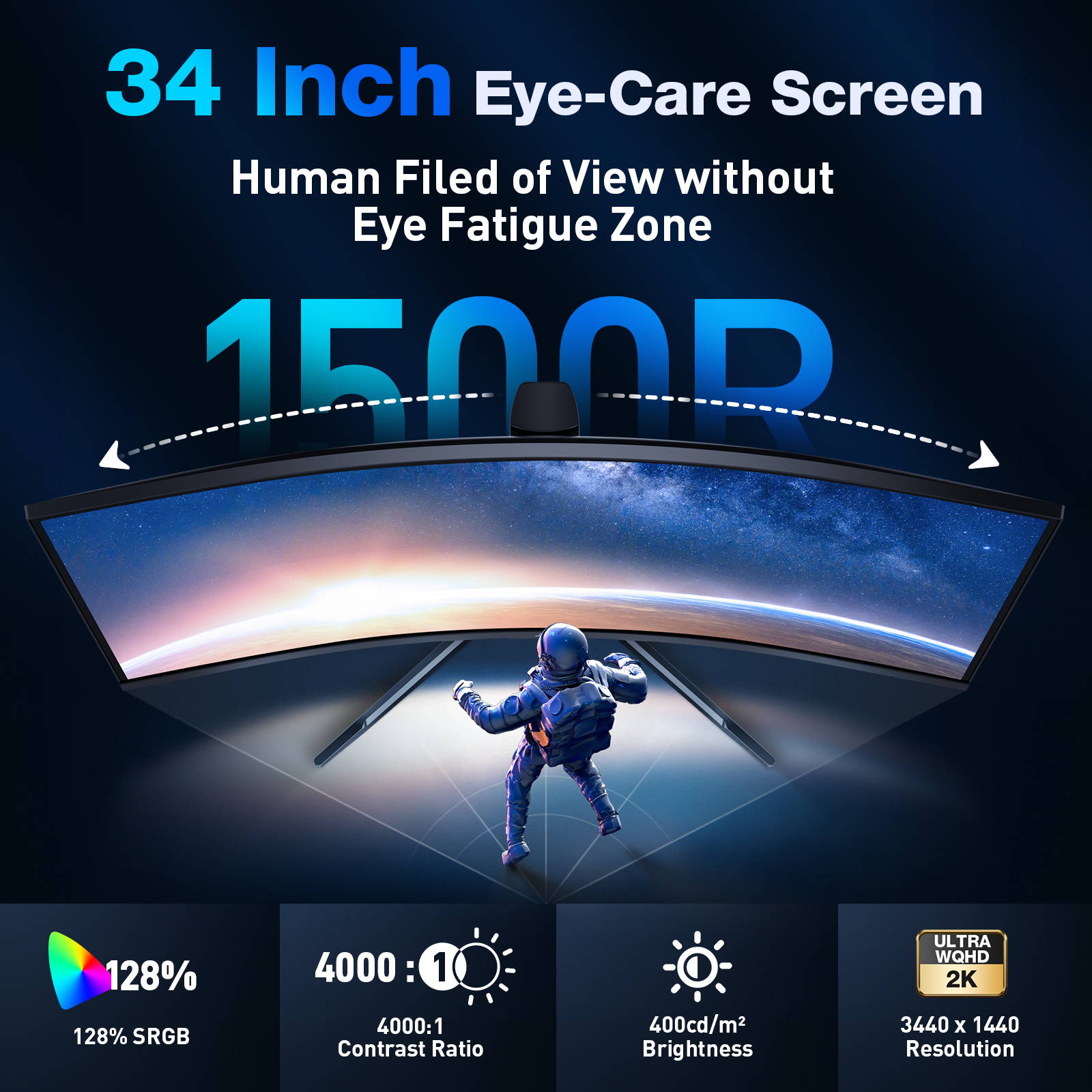 Upgrade your gaming setup today with Jlink Gaming Monitors
Immerse yourself in stunning visuals, enjoy lag-free gameplay, and dominate the virtual battlefield. With unbeatable value and top-tier performance, Jlink is your ultimate gaming companion. Shop now and unleash your gaming potential!